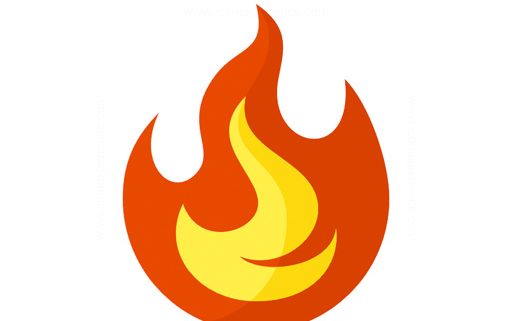 Fire Relief Resources
Our hearts go out to everyone impacted by the 2017 North Bay Fires. There are many resources available to those in need.
Everyone's situation is a bit different so we recommend looking at all the available LAC services.
Residents and business owners are encouraged to visit the NapaLAC for information on what financial assistance programs may be available to them.
The Local Assistance Center
During the time of recovery, knowing which organization and/or company to contact can be confusing. The County of Napa is working together with various state, federal, nonprofit and private agencies to bring you Napa's Local Assistance Center, also known as NapaLAC.
The idea behind the LAC is to provide a centralized location for information on resources and services. The LAC is located at 2751 Napa Valley Corporate Drive, Building A, Napa, CA 94558 open Monday – Friday 10:00am – 7:00pm and Saturday 10:00am – 5:00pm.
Here is a list of some of the resources available at the LAC:

Bay Area Legal Aid – Providing information about your legal rights for entitlement programs (CalFresh, CalWorks, MediCal and General Assistance) and housing, FEMA appeals, protective orders, consumer protection, healthcare access, coverage and billing. Referrals to attorneys on legal advice line.
CA Department of Human Resources – Providing connection and information for employment with the state.
CA Department of Veterans Affairs – Providing copies of discharge documents
CA Department of Tax and Fee Administration – Offer assistance for immediate filing of a request for an extension (of up to 3 months) to file and pay the sales tax returns and relief of penalties, if they were impacted by the disaster. Staff can also lookup sellers permit number and help with accessing records needed for previous returns.
CA Contractors License Board – Structure repair/building information
CA Department Of Insurance – Insurance regulations, home auto, public adjustment
COPE (Non Profit) – Housing, wage loss, financial relief and community outreach
DMV – Car titles & registration, drivers licenses
EDD – Works with employees & employers, Tax return assistance, payments, deposits and lost wages. If you were out of work due to the fire and lost wages, see EDD.
Family Resource Centers – Case management, emergency assistance, financial assistance. No Immigration.
Farmers Insurance- Insurance claim assistance
FEMA- Temporary lodging, what insurance doesn't cover, vouchers
IRS – Federal tax information, duplicates and services
Napa County Assessor- Apply for property tax relief or damage/loss
Napa County Mental Health – Mental Health assistance
Napa County Planning Building & Environment- Environmental building questions, debris removal and permits
Napa County Public Health – Public Health Information
Napa County Self Sufficiency- Questions about benefits, disaster CalFresh
Napa Valley Community Foundation- Providing hardship grants to those impacted by the wildfire.
Napa Valley Food Bank – Free food
NEWS (Non-profit) – Housing, wage loss, financial relief and community outreach
NVUSD – Student Parent information
Office Of Senator Dianne Feinstein- Passport, federal document, IRS document replacement
On The Move (Non Profit)- Housing, wage loss, financial relief and community outreach
PG&E- Holds on accounts, status of electricity, temporary construction power
Red Cross- Safe & Well, reunification, clinical psych, comfort kits, snacks and water
Redwood Credit Union – Financial assistance
Salvation Army – disaster relief, food, water, cleanup assistance, safety and hygiene
Social Security Administration- Benefits, change of address
State Supplemental Grant Program- Information
Tax Board- Garnish/installment agreements, amending tax returns, disaster loss/claims, address updates
Tzu Chi Foundation (Non Profit) – Financial assistance
USD: Natural Resources Conservation Services (NRCS) – Providing information and resources about cost sharing for the protection of ranch, farm, and forestland infrastructure.
United States Passport – Assisting in reissuing damaged passports
Volt Workforce- Job placement assistance
Xfinity – Free wifi, account assistance for existing customers
https://napacountyhcc.com/wp-content/uploads/2017/11/Fire_Resources.jpg
512
512
jill
https://napacountyhcc.com/wp-content/uploads/2013/09/nchcc-logo-206-256.png
jill
2017-11-10 09:54:59
2017-11-10 10:26:13
2017 North Bay Fire Relief Resources - English